| | |
| --- | --- |
| Posted on September 13, 2016 at 4:50 AM | |
GREAT ROYAL ENGINEERS STUDY PERIOD 21 OCT 16 AT BROMPTON BARRACKS, CHATHAM
Introduction. As part of The Friends of the Lines of Torres Vedras annual programme and Sapper 300 commemorative events, the above study period has been organised in conjunction with the Corps of Royal Engineers Historical Society (REHS), Friends of the Royal Engineers Museum and the British Commission for Military History (BCMH). The day will be a unique opportunity to find out more about the Corps of Royal Engineers' history with some excellent speakers in a great setting.
Registration. If you wish to attend the event please register online at the Institution of Royal Engineers Website at - http://www.instre.org/pages/re-historical-society/booking-form.php. When registering online please place FLTV in the "Other Inst or Society" section. There will be a £10 charge for food and refreshments which will be payable on the day. In registering you will be required to provide vehicle details if you intend to arrive by car.
Location. Brompton Barracks is located in Chatham, Kent and is easy to get to by road, rail or bus. The postcode is - ME4 4UG.
If you have any further queries, do not hesitate to contact the undersigned.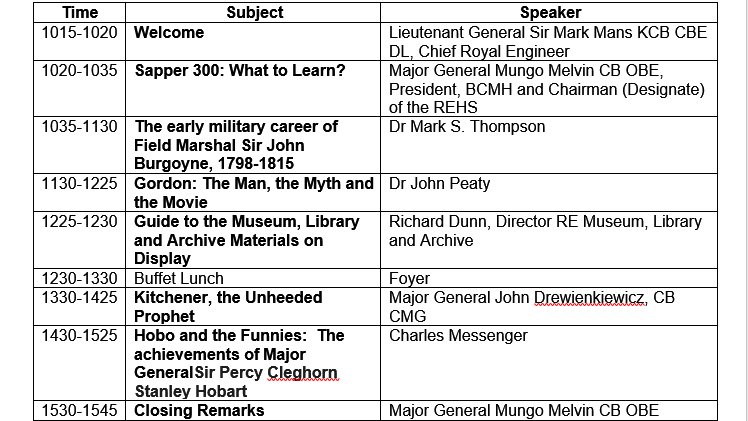 SF SCULLION
Secretary of the Friends of the Lines of Torres Vedras